Overview
PactSafe provides a web-based solution that allows lawyers to manage digital legal agreements. A team of three designers were tasked to redesign the Virtual Product tour for their website to improve conversion rate. In a team collaborative effort, a more holistic design solution was proposed for better customer engagement and higher conversion rate.
My Role
My primary roles were to conduct user research & interviews, create personas, wireframes & prototypes. Group efforts included ideation, interviews, information architecture and project management.
Telling a Clear Message to the Right Audience
Our initial assignment was to redesign PactSafe's virtual product tour in order to improve conversion rate, but it became clear in the early research phase that PactSafe's overall message needed to be concise & focused starting at the Homepage.
Comparative Analysis
Since PactSafe currently doesn't have market competitors, we looked at comparable websites that featured virtual product tours & demos. We discovered similar features and benefits and identified where PactSafe fit in this comparable landscape: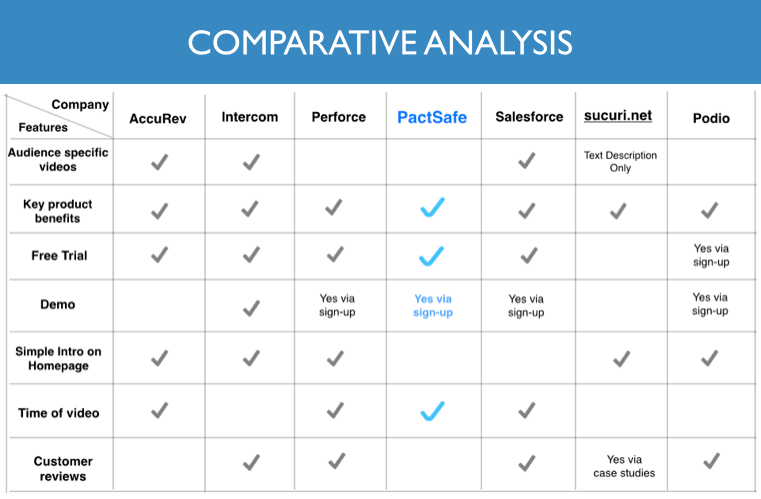 Interviews, Client Meetings & Lo-Fidelity Prototypes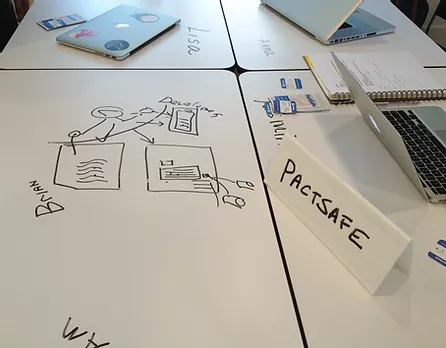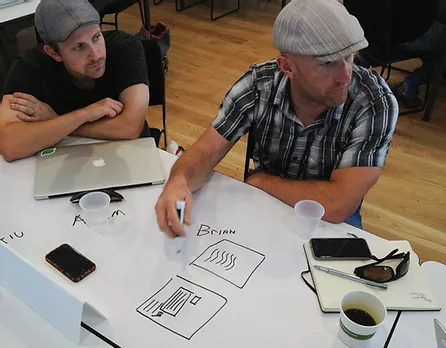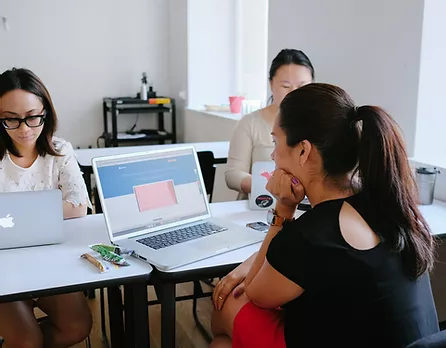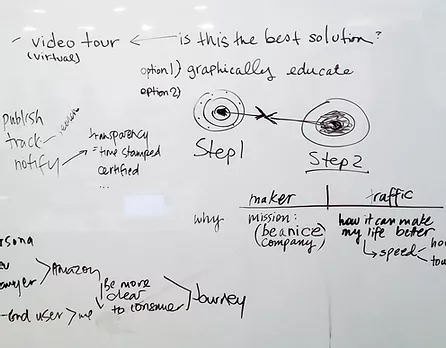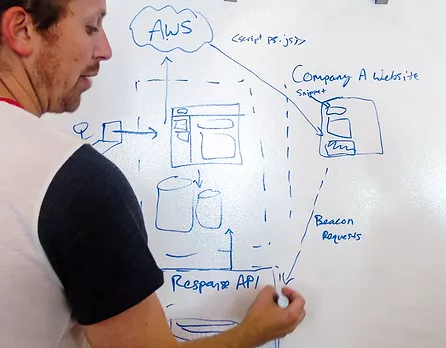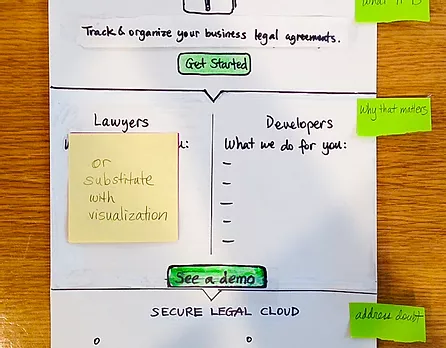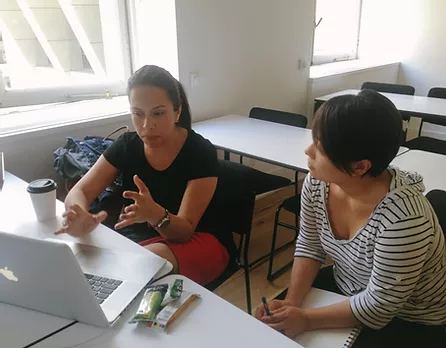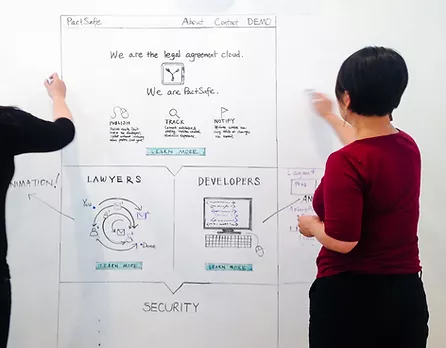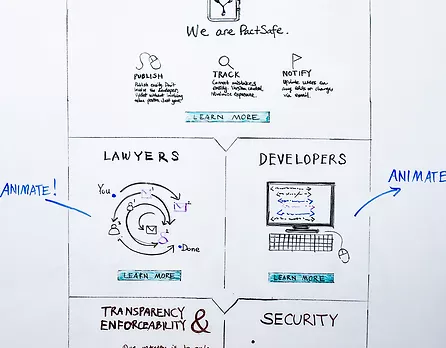 Introducing the 'Product Tour' Concept from the Start
Based on our findings, our design solution was to introduce the virtual tour starting from PactSafe's homepage for better customer engagement. My team focused on elements that were either confusing to easily understand or missing from the current website that may have been the underlying causes for low conversion rate. Here are the annotated design changes and storyboards that we believe will 1) quickly convey the message to the target audience (Lawyers & Developers), 2) pique the interest of potential users to move them from Homepage to Virtual Tour and 3) create the Virtual Tour in ways that it will highlight the product benefits in fun and meaningful ways.
New PactSafe Homepage with Subheadings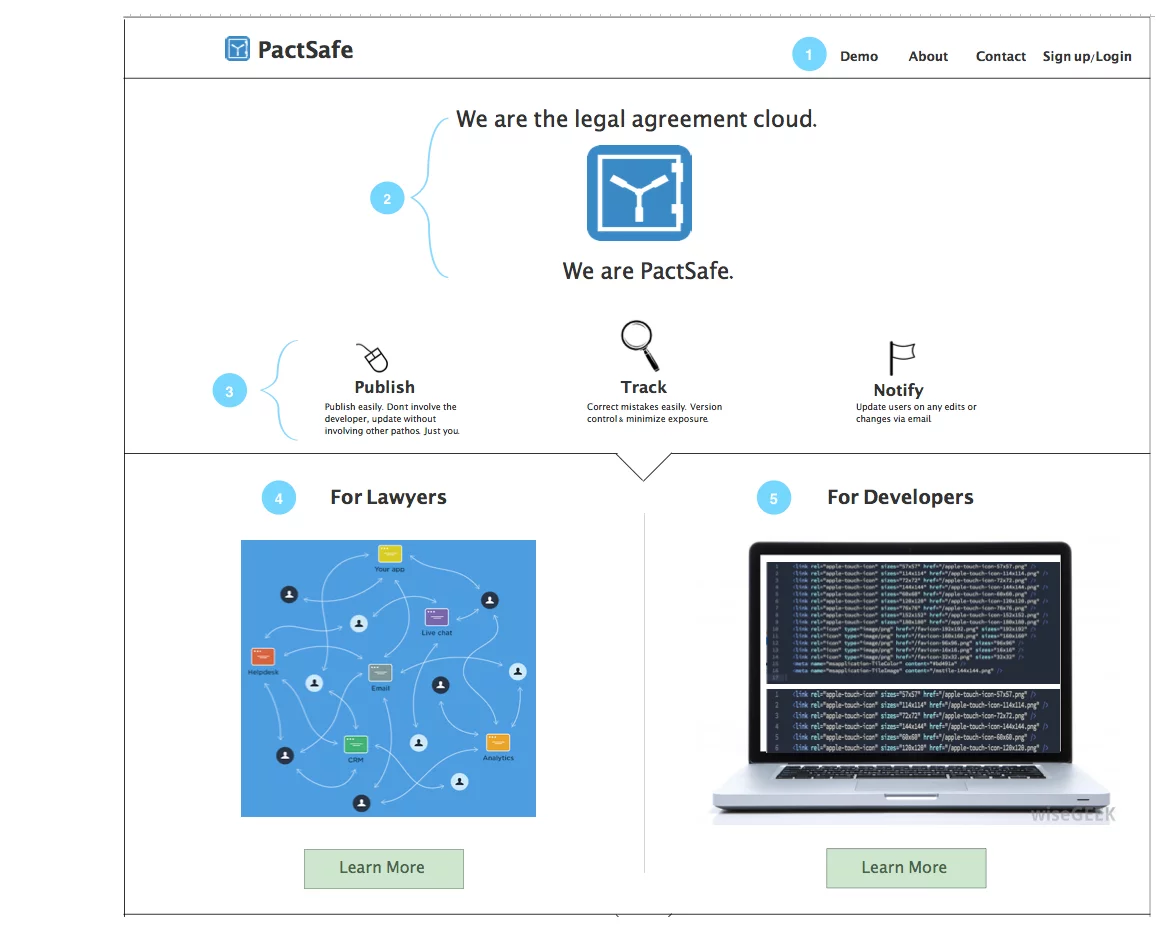 Research has shown that simpler navigation menu is preferred for quick and easy understanding of the website.

Concise and focused statement of who PactSafe is and what they offer.

Three main benefits of PactSafe with brief description for each benefit. The 'Track' functionality will appear larger to emphasize its long-term benefit for Lawyers.

Target audience 1 (Lawyers): Two image animation comprised of a maze that shows the complicated process without PactSafe and the simplified legal process with PactSafe.

Target audience 2 (Developers): Two image animation comprised of a computer screen that shows lines of code from top to bottom without PactSafe and a simplified computer screen that shows a snippet of embedded code with PactSafe.
Insights from Interviews
We interviewed Lawyers and Developers and asked for their feedback on current Product Tour video that is available on PactSafe website. Here are our findings from the interviews: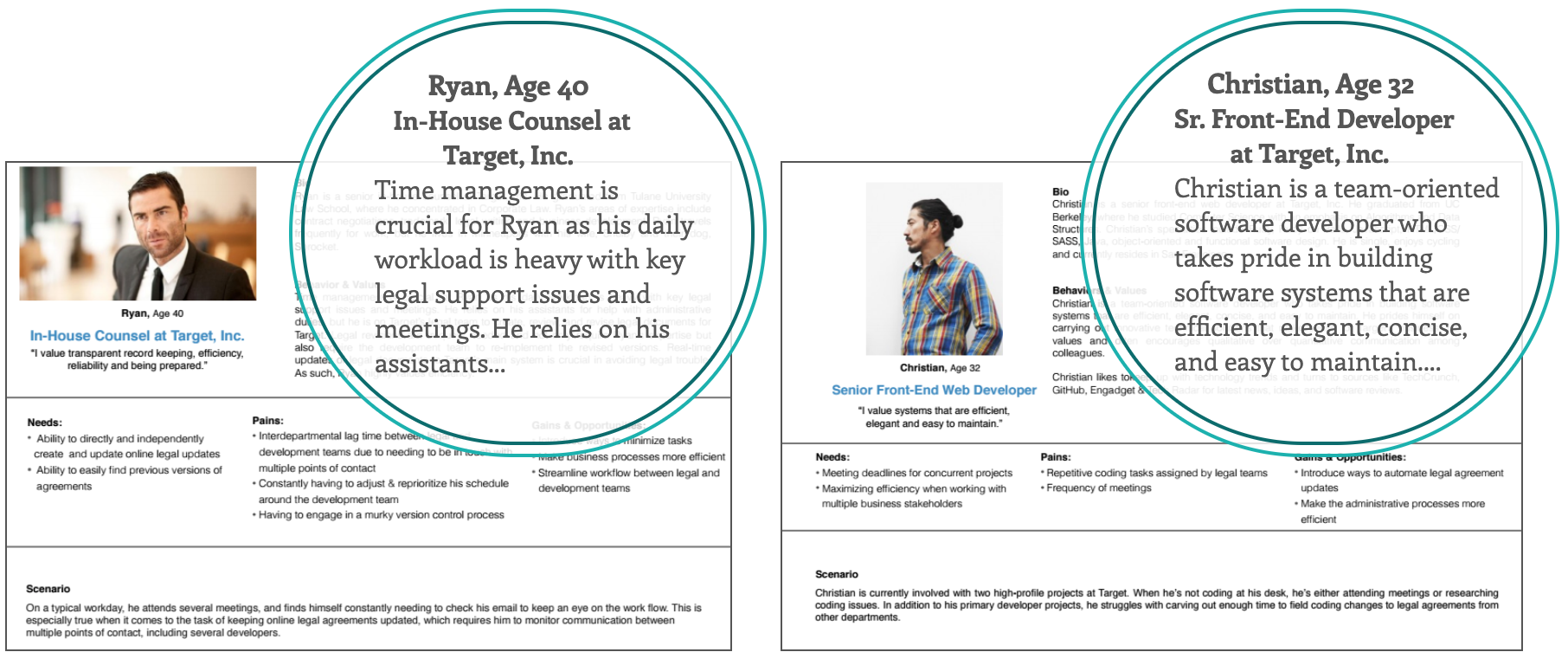 Lessons Learned
The key takeaway from this project was that as a designer, I am allowed to consider more than just what the client wishes to change to solve the problem. For instance, the initial request from PactSafe was to redesign their existing Product Tour page, but ultimately the decision to tell a story about who PactSafe is and how they can aid in improving your work life starting from the Homepage was absolutely the right approach to take from the design perspective. I learned that by communicating with the client regarding our design process early and often, my team was able to iterate effectively and meet our goals. It was a tremendous learning experience for me that I will savor and use for future design projects.